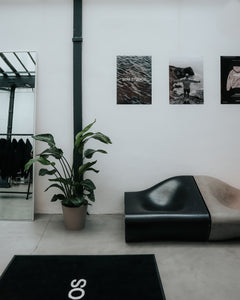 VIENNA POP-UP STORE
The first SOM in-store experience.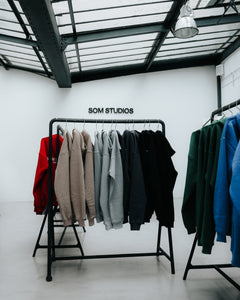 PROUD.
SOM STUDIOS, the modern streetwear & lifestyle brand, hosted their first ever pop-up event in Vienna. From 25-26th Nov 2022, SOM STUDIOS took over a space in Vienna and brought their unique vision and mindset to the people.
The two-day event was a roaring success, with many supporters and fans showing up to check out the brand's latest workwear collection, accessories and PROJECT50 products. Customers were treated to a sensory experience that immersed them in the life of SOM STUDIOS, from stunning displays to interactive experiences that showcased the brand's commitment to quality and design.
But the pop-up event was more than just shopping. It was a chance for SOM STUDIOS to connect with their supporters and fans, to get to know them better and to share their passion for streetwear and creating one's dream life. The brand was thrilled to meet so many like-minded individuals and to create a community of supporters that will continue to grow in the future.
Now that the first pop-up event has come and gone, the question on everyone's mind is: where will SOM STUDIOS go next? The brand is already looking at new locations in Germany and is excited to bring their unique vision to more cities and people around the world.
So stay tuned, the future looks bright.